Pharmaceutical wholesaling business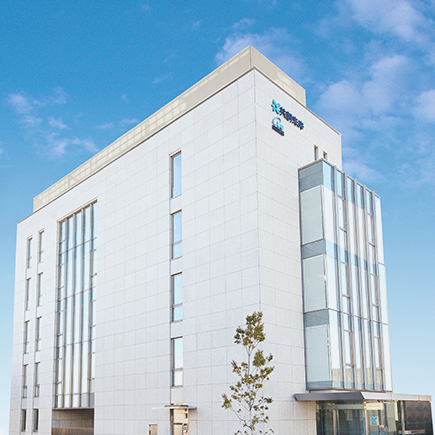 Toho Pharmaceutical Co., Ltd.
Pharmaceutical wholesaling business management company
Address:

5-2-1 Daizawa, Setagaya-ku, Tokyo

URL:
Since its foundation in 1948, Toho Pharmaceutical Co., Ltd., a pharmaceutical wholesaling company, has been striving to establish a distribution network suitable for the times and a supply system to meet customer needs through collaboration with customers as a base.
Looking ahead towards a new era, we pledge to center our efforts on frontier operations, such as customer support systems contributing to higher business efficiency, assistance in the start-up of medical institutions and pharmacies, management consulting services, total medical support by transferring pharmacists and registered dietitians to medical institutes and personnel recruitment, based mainly on wholesaling business for pharmaceuticals, reagents, medical equipment and OTC drugs.

Speedy and optimal product procurement capabilities to meet various needs
We are pushing ahead with establishing and reorganizing a distribution network in order to achieve optimal product procurement, the top priority for customers.
Currently, we purchase more than 200,000 types of products from some 1,100 manufacturers in Japan and overseas and supply them to over 110,000 customers across Japan.


Development of customer support systems to improve service to medical institutions and patients


Toho Pharmaceutical always thinks with the customers' viewpoint in mind. We are helping medical institutions, dispensing pharmacies and home-visit nursing stations to make their business more efficient through the development and proposal of original service systems. Customer support systems we have developed using advanced information technology systems are highly recognized by customers. These include "ENIF", an information terminal for pharmaceutical ordering, "ENI-Pharmacy", a support system for the separation of dispensing and prescribing functions, "LXMATE Helios", a medical care appointment system, "Appointment service for first patients", Online Medical Examination / Dosing Guidance System, "KAITOS", a system to make an appointment via medical institute search engine prior to visiting hospital, "ENIFwin", an inventory control system for large hospitals, "ENIFvoice SP/ ENIFvoice SP + A/ ENIFvoice Core", a supporting system for electronic medication history recording with voice recognition, "ENIF Nurse", an operation support terminal for home-visit nurses.


Establishment of the logistics system at the highest level of quality, safety and efficiency in the industry

Toho Pharmaceutical has continued to invest generously in distribution centers, in a belief that logistics is the cornerstone of trading companies specialized in pharmaceuticals. Each distribution center has implemented the advanced technology to achieve the highest level of quality (thorough quality control), safety (traceability) and efficiency (establishment of the efficient logistics environment) in the industry, and to establish BCP for uninterrupted supply even under emergency situations.

Contribution to establishing the comprehensive community healthcare system by leveraging our group capabilities

Coordination among local medical and nursing experts has been promoted so that patients can live safely at their homes and local communities. In order to activate community medical care, our marketing specialists and registered dietitians engaged with people in different types of work are connecting doctors, pharmacists and home-visiting nurses through study sessions.

Providing total support for overall management of medical establishments as a reliable partner

Toho Pharmaceutical supports all areas of medical business, in addition to assisting with the start-up of medical institutions and dispensing pharmacies and transferring pharmacists and dietitians to medical institutions. This is designed to make medical operations more efficient and rationalized, and improve service to patients. We are striving day after day to become a company essential to our customers in the areas of customer support systems, wholesaling of pharmaceutical products and materials in small lots, temporary staffing and human resources development, in addition to the supply of pharmaceuticals and information.