Create Our Future Together.
Total Commitment to Good Health.
Deliver pharmaceuticals in an accurate, secure and safe manner, anytime, anywhere.
It is our mission, supporting pharmaceutical distribution nationwide.
While visiting medical institutions on a daily basis,
we also provide support for creating the better medical care environment.
Supporting medical care means to support people's lives.
As the center of the Kyoso Mirai Group,
the TOHO HOLDINGS is committed to building the better future together with you.
Mission statement
We shall live in harmony with society and our customers; together, we shall create new values through the provision of original services and contribute to the medical care and well-being of people around the world.

The Kyoso Mirai Group, with the TOHO HOLDINGS as its core company, is a corporate group engaged in the medical, health and nursing care sectors.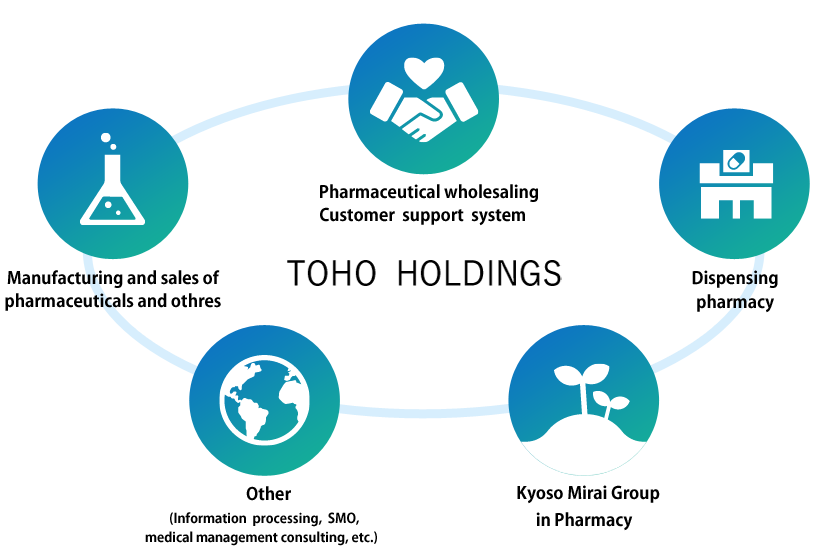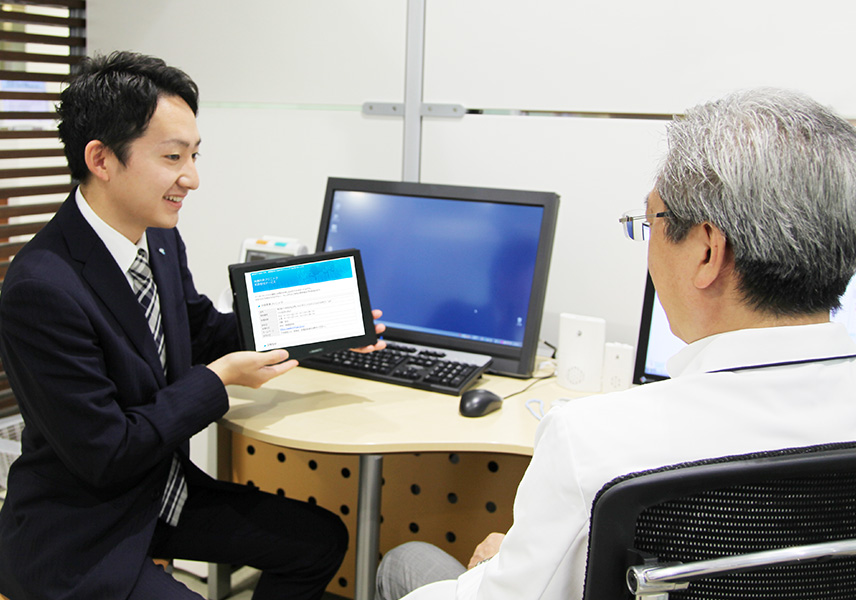 Stay closer to medical
institutions and
patients than anyone.
Our strength is "humanity". Because we constantly interact with medical institutions, pharmacies and home-visit nursing stations when delivering our pharmaceuticals, we are able to make proposals for the sake of our clients and patients.
Improve quality,
safety and efficiency
by cutting-edge technologies.
In order to deliver the pharmaceuticals in a secure, safe and accurate manner, we are employing the advanced robot technology toward full automation of the logistics system.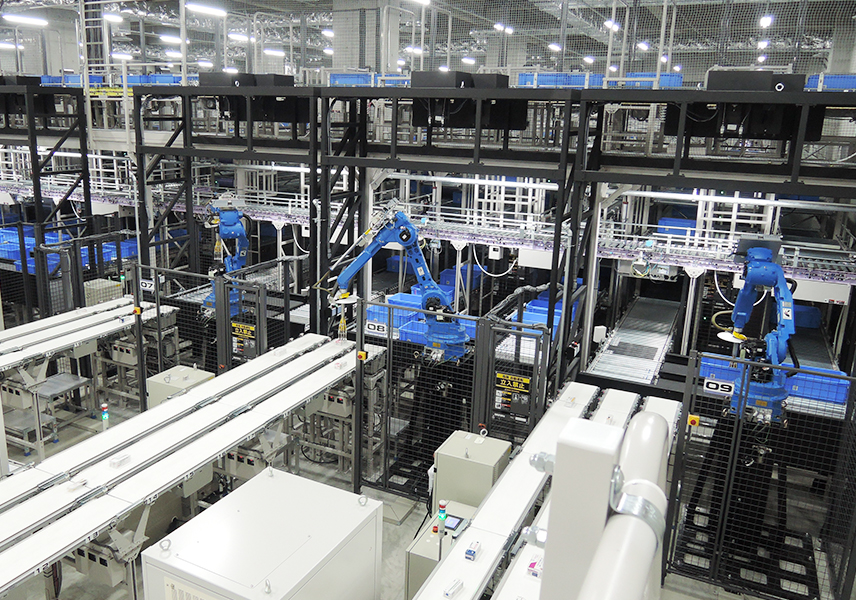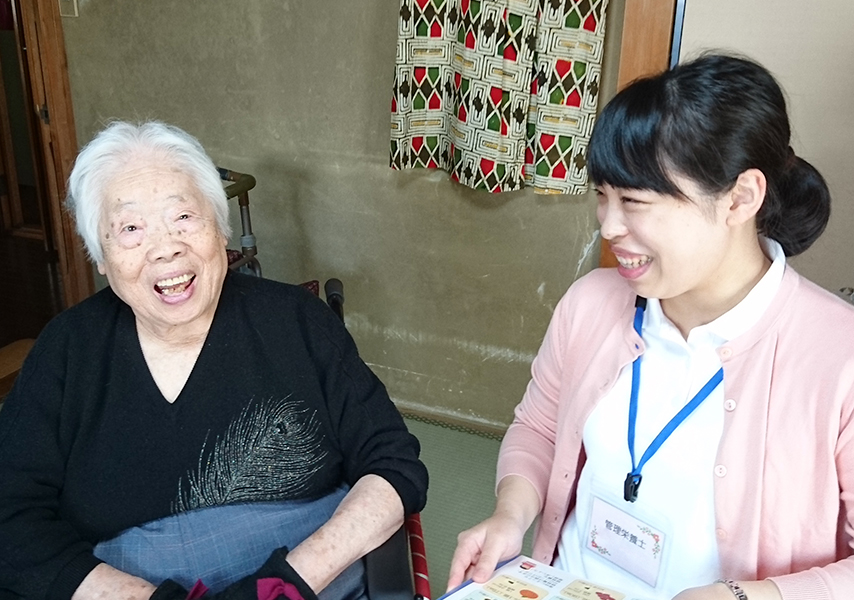 Connect local people
in the age of home medical care.
Making the maximum use of their line of work, our marketing specialists and registered dietitians meet doctors, pharmacists and home-visiting nurses face to face and are engaged in connecting local medical experts.
Contribute to the better
medical care by concentrating our group capabilities.
While contributing to community healthcare through our dispensing pharmacy business, we are providing high quality, high value-added generics in our pharmaceutical manufacturing and sales sector. We devote ourselves to optimizing the pharmaceutical supply chain through production, distribution and dispensing.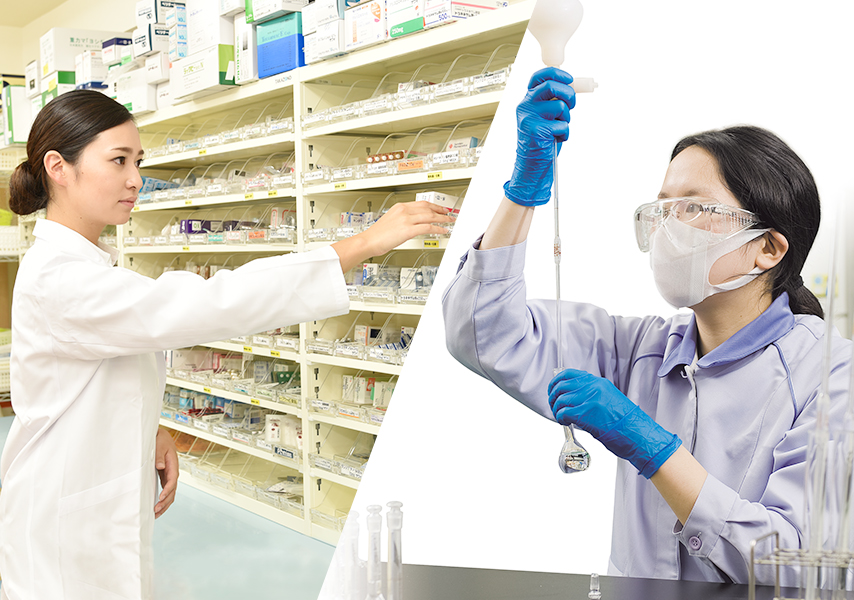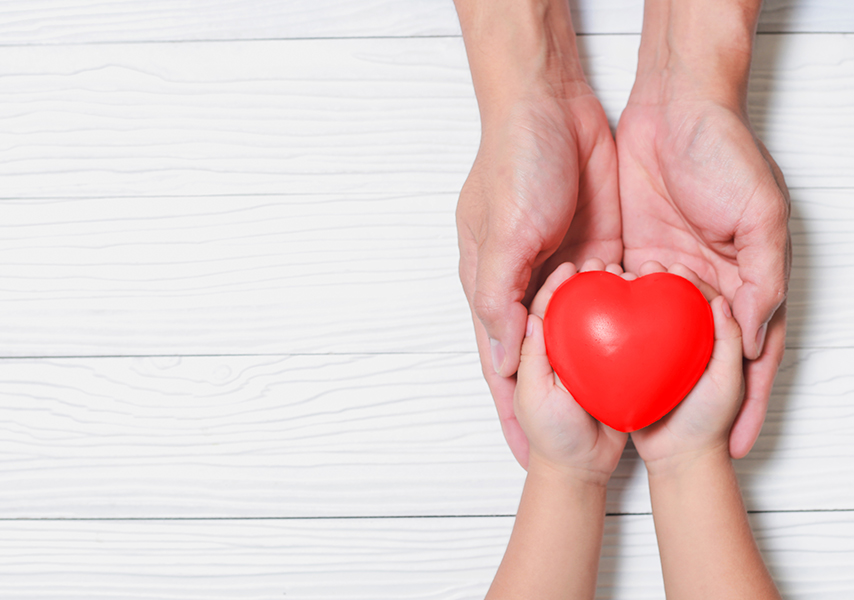 Create the new
future together with you.
We are involved in the initiatives to create the new future together with you, including "Kyoso Mirai Group in Pharmacy" supporting pharmacy owners and "Mirai Research Institute", a think-tank by external intellectuals.